The Right Product In The Right Place
A great way to cool your home all year round. Designed with Inverter technology, our air conditioner provide you with an efficient way to give your home complete climate control.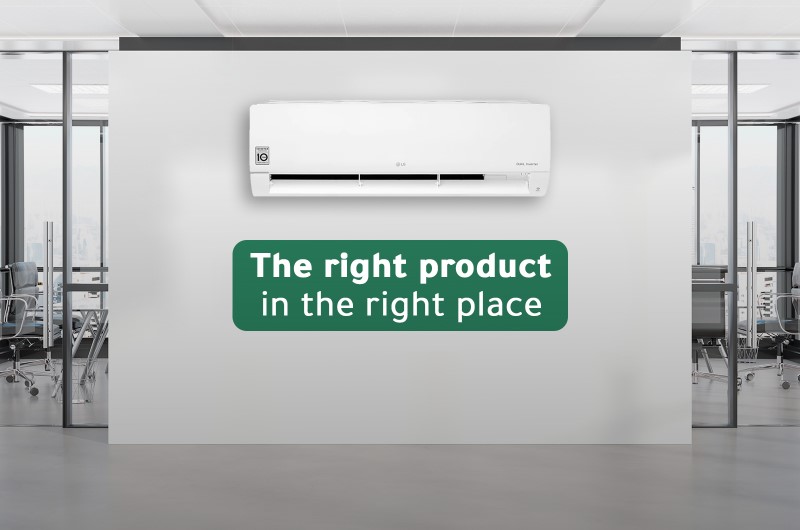 Ultra Quiet Operation
This LG split AC is ultra silent and beautifully built. Unit provides equal airflow in every part of your room and can set the room temperature to suit your comforts in just a few minutes.
Energy Saving & Fast Cooling
The Compressor constantly adjusts a compressor's speed to maintain desired temperature levels. Moreover, The compressor with power saving operation range frequency saves more energy than the conventional compressor. Thanks to the LG compressor, air is expelled farther and faster.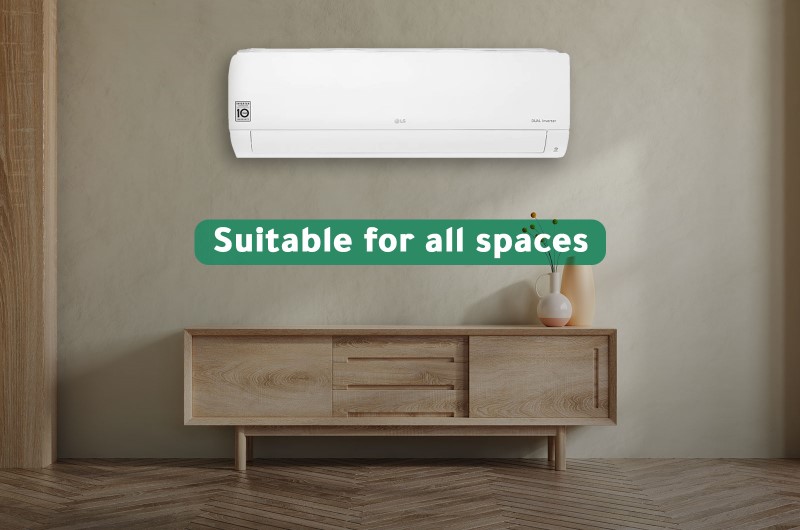 Wide Coverage Area
This LG air conditioner is capable of Cooling a wide area through your house, and able to work in low temperature environment. Perfect for Home, Office, Storage, Business or Light Commercial Use.
Low Noise
LG air conditioners operate at low sound levels, thanks to LG's unique skew fan and Dual Inverter Compressor™ which eliminate unnecessary noise and allow for smooth operation.
Features WI-Fi control and Ionizer – 50/60 Hz
Up to 53% Energy saving & Up to 60% Fast cooling
10 year Warranty on Compressor
65ºC Operation Tropical Dual Inverter Compressor & Gold Pin
Smart ThinkQ (Wifi control)
Low Noise
Pipe Length up to 30m
SKU: NT382C2SR0