Fresh Air All Over Your Home
Your home's air quality isn't as healthy as you think. Capturing harmful particles and gases, LG PuriCare delivers clean, fresh air to every part of your home. Breathe healthier 365 days a year with 360° air purification.
Capability to reduce bio-allergen airborne levels by 75% or greater over time.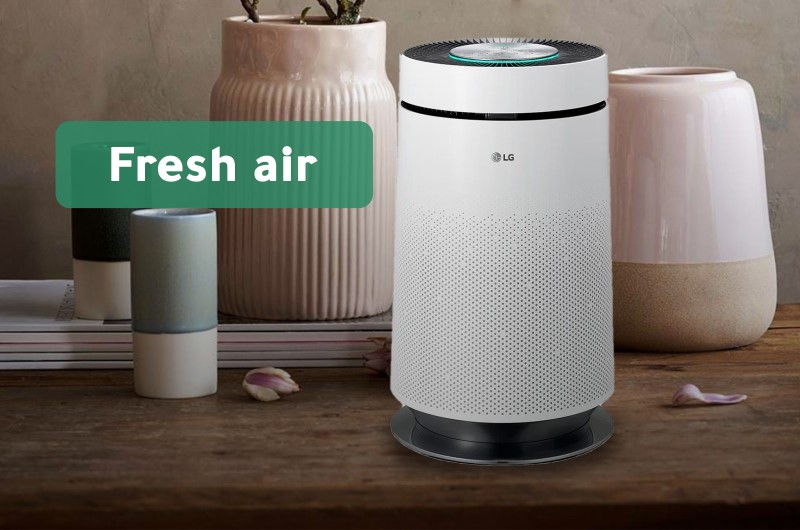 360˚ Purification
LG PuriCare™ purifies the air 360º around you, in every direction, no matter where you place it.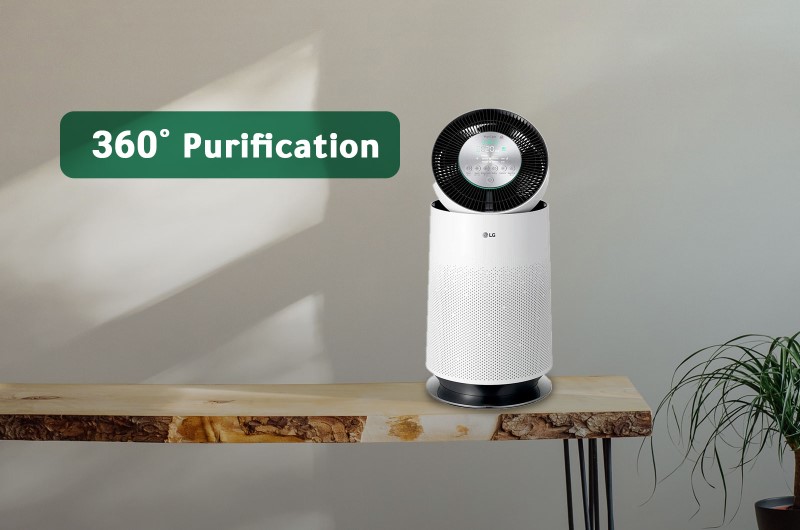 Brand-new aerospace-grade fan technology
Aircraft fan technology applied to the Boeing 747 developed by NASA (National Aeronautics and Space Administration) is applied to the 360˚ direct fan. The fan's wings are serrated to reduce air resistance, helping more powerful air purification.
Fresh Air Faster and Farther
Clean Booster rises and rotates to deliver clean air to all corners, it delivers clean air 24% faster, 7.5m far to every corners.
Multi-Filtration System
The Multi-filtration process leaves the air in your home healthy and pure, eliminating 99.9% of bacteria and virus, 99.999% of dusts, allergens and different types of harmful gases, such as bad odors and smog.
LG Ionizer
Stay away from Germs. The Air Cleaner actively releases nano ions to effectively remove the harmful substances such as airborne bacteria, etc.
PM1.0 sensor and Gas sensor
Check and Bring Air Quality to Light: PuriCare™ checks air quality with PM1.0 sensor and Gas sensor very precisely and the Smart Indicator shows air quality in numbers automatically with lighting.
Clean Air is Automatic
Auto Mode consistently adjusts to ensure you always have optimal air quality without the hassle.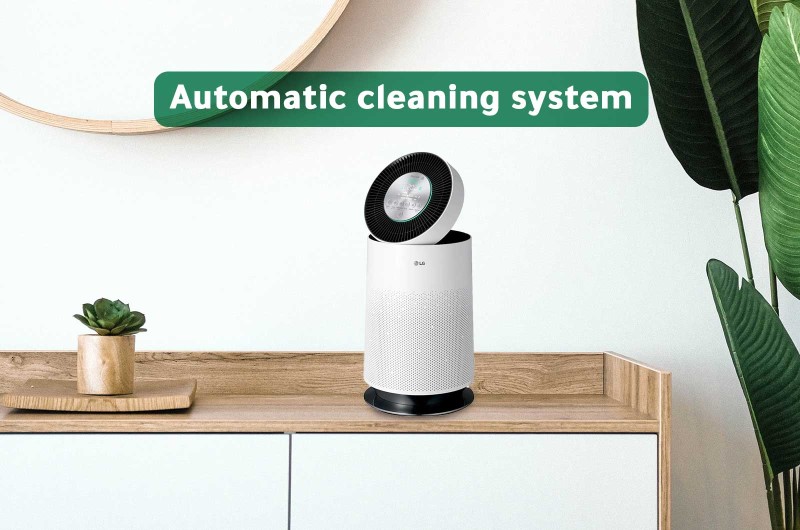 LG ThinQ™
Easily access and control an Air Purifier's functions from anywhere.
LG PuriCare With 360° Purification
HEPA Allergy , Deodorizing Filter
Smart Lighting Indicators
Clean Booster Fan
PM 1.0 sensor
SmartThinQ (Mobile Control App)
SKU: AS65GDWH0