AAFA Certified (America)
Capability to reduce bio-allergen airborne levels by 75% or greater over time.
Fresh Air All Over Your Home
Your home's air quality isn't as healthy as you think. Capturing harmful particles and gases, LG PuriCare delivers clean, fresh air to every part of your home. Breathe healthier 365 days a year with 360° air purification.

LG PuriCare™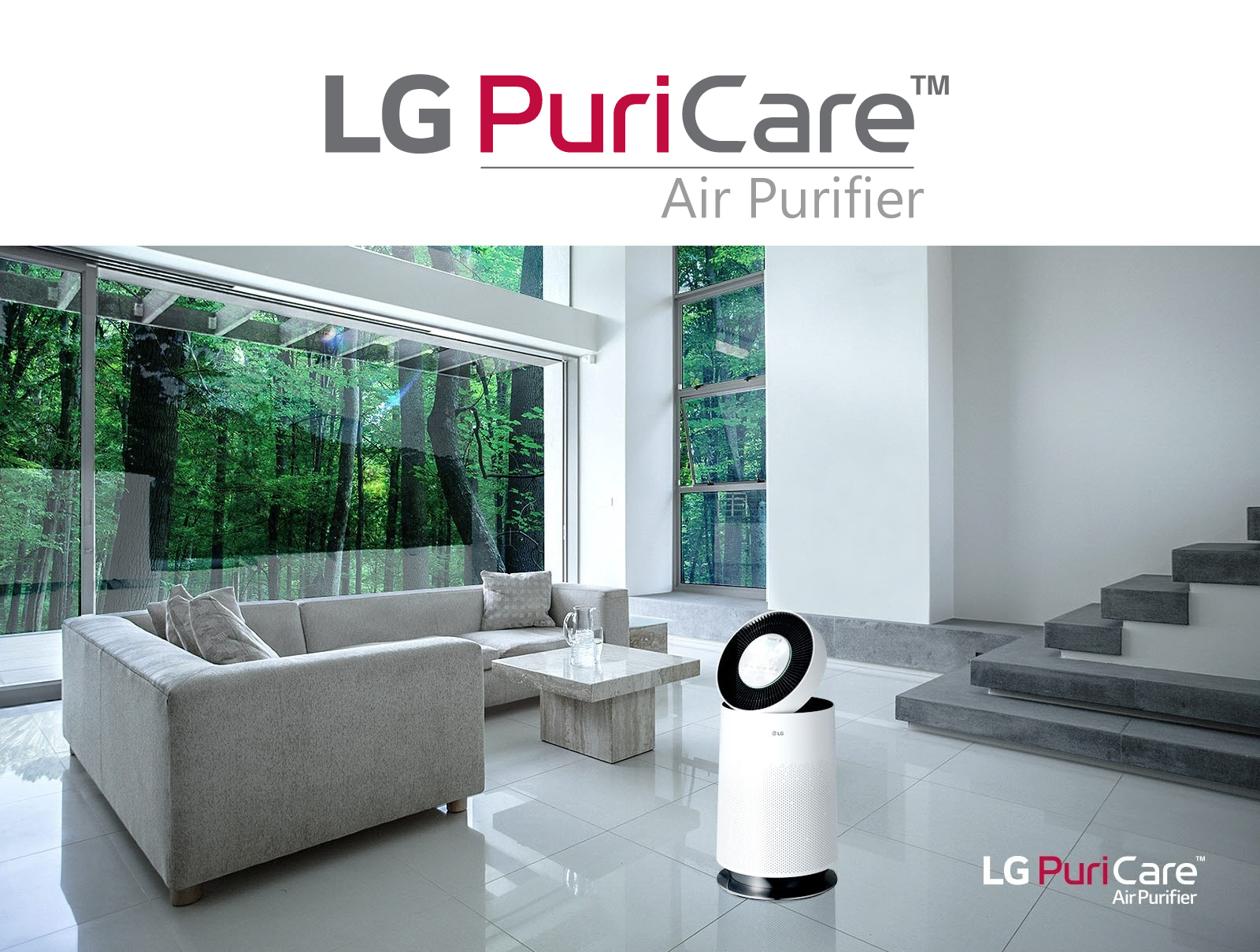 A Powerful Filtration System
Inflow air goes through multi-filter system which has 6 steps filter eliminating various kinds of 'dusts' and harmful 'gases'.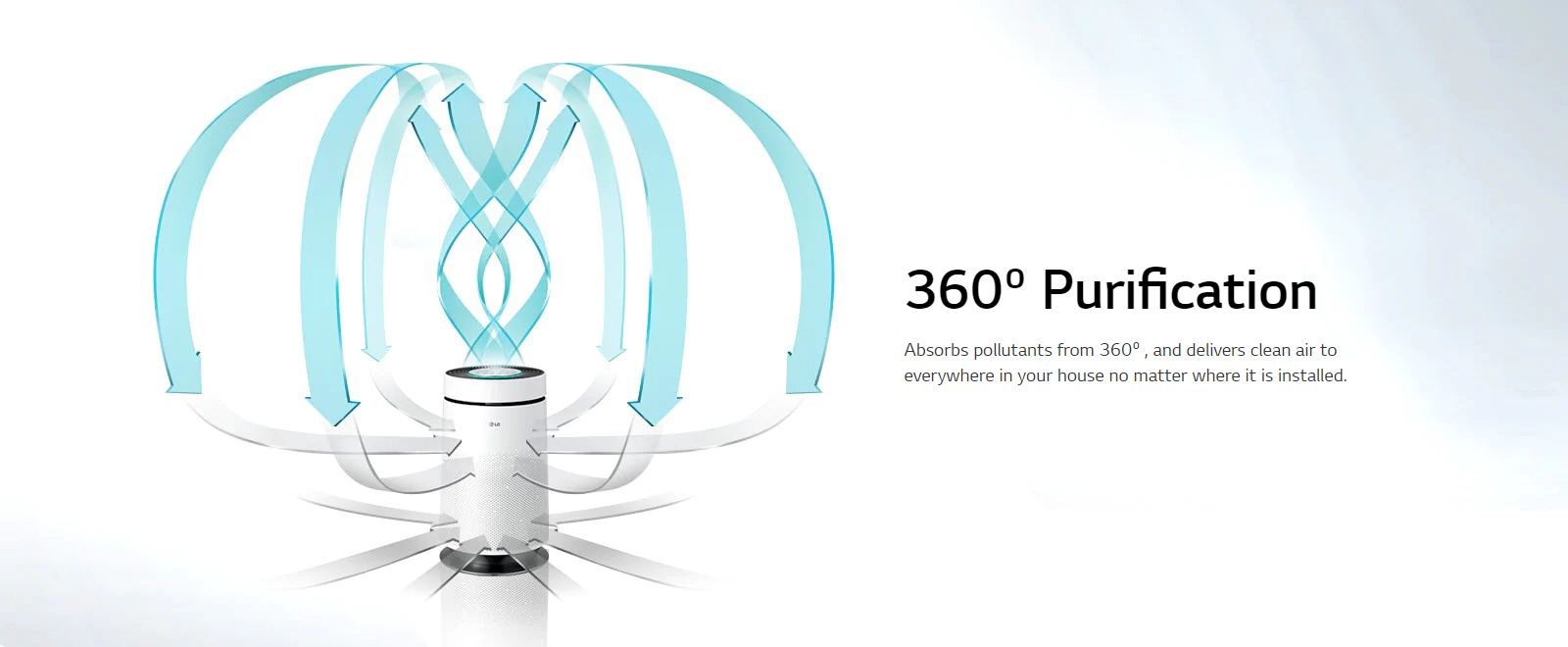 Remotely Control Your Air Freshness
Why wait to enjoy the comfort of cleaner, fresher air in large spaces when you can adjust key features of your LG Air Purifier with the ThinQ™ app.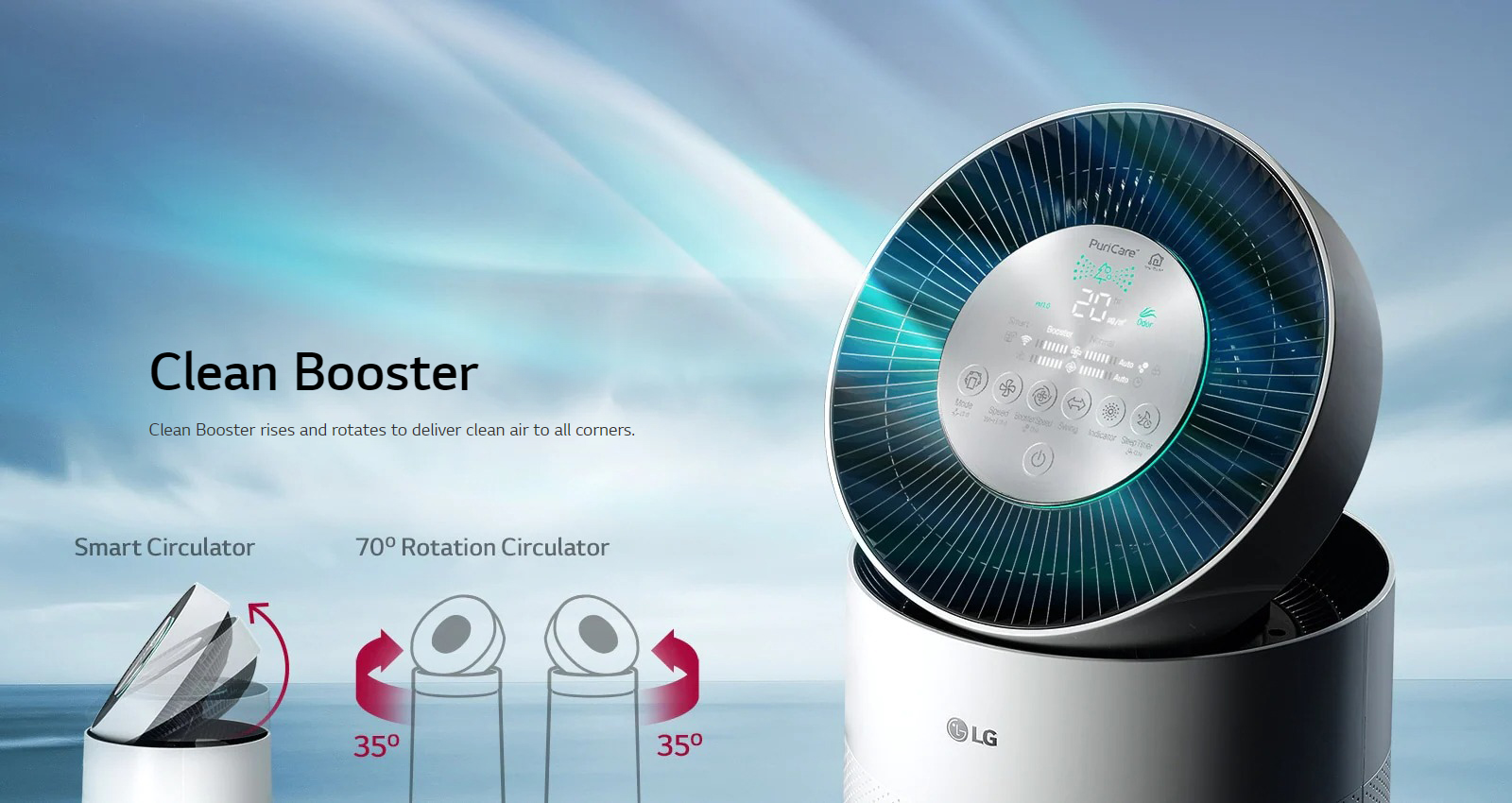 DIMENSIONS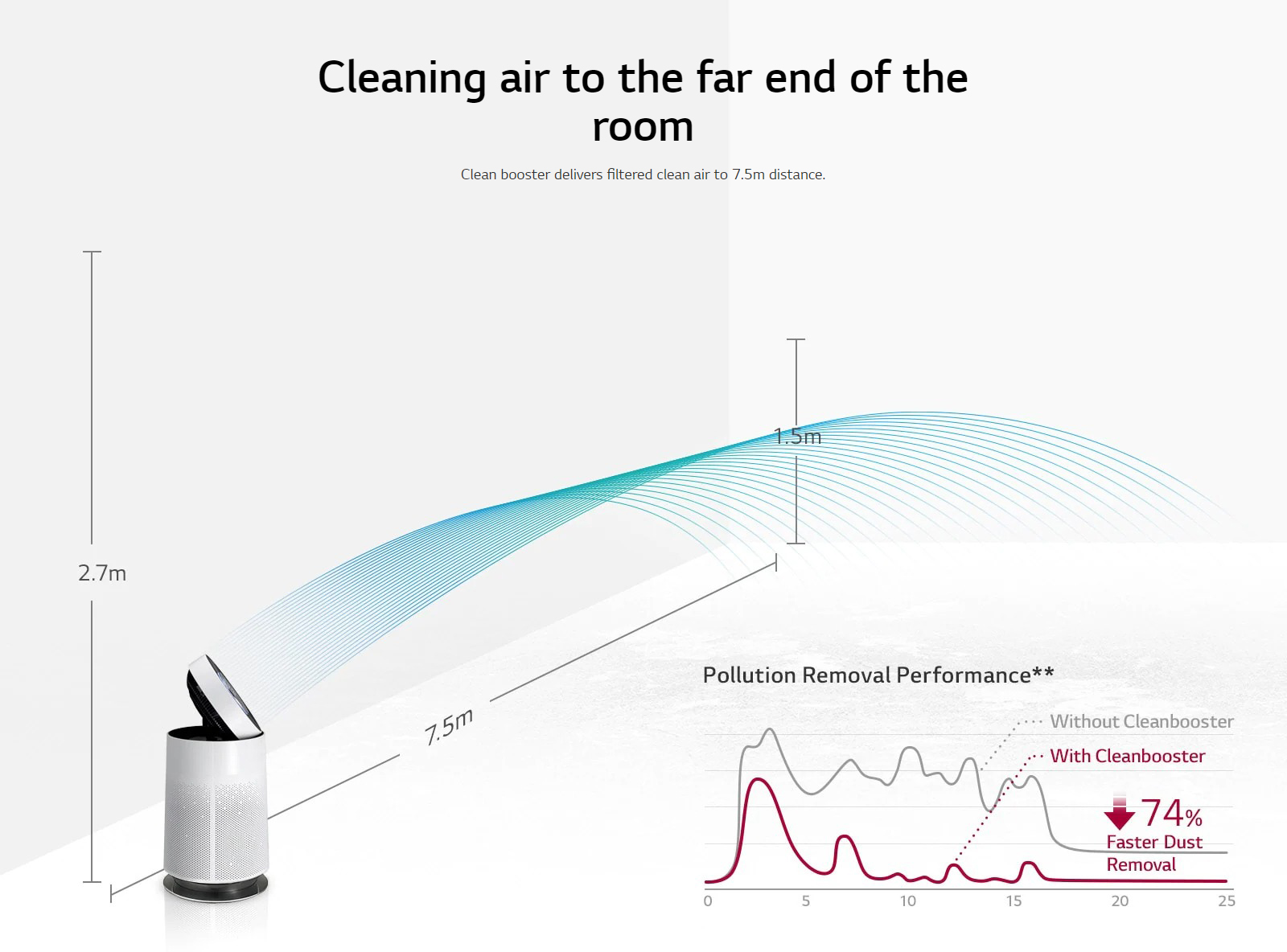 DIMENSIONS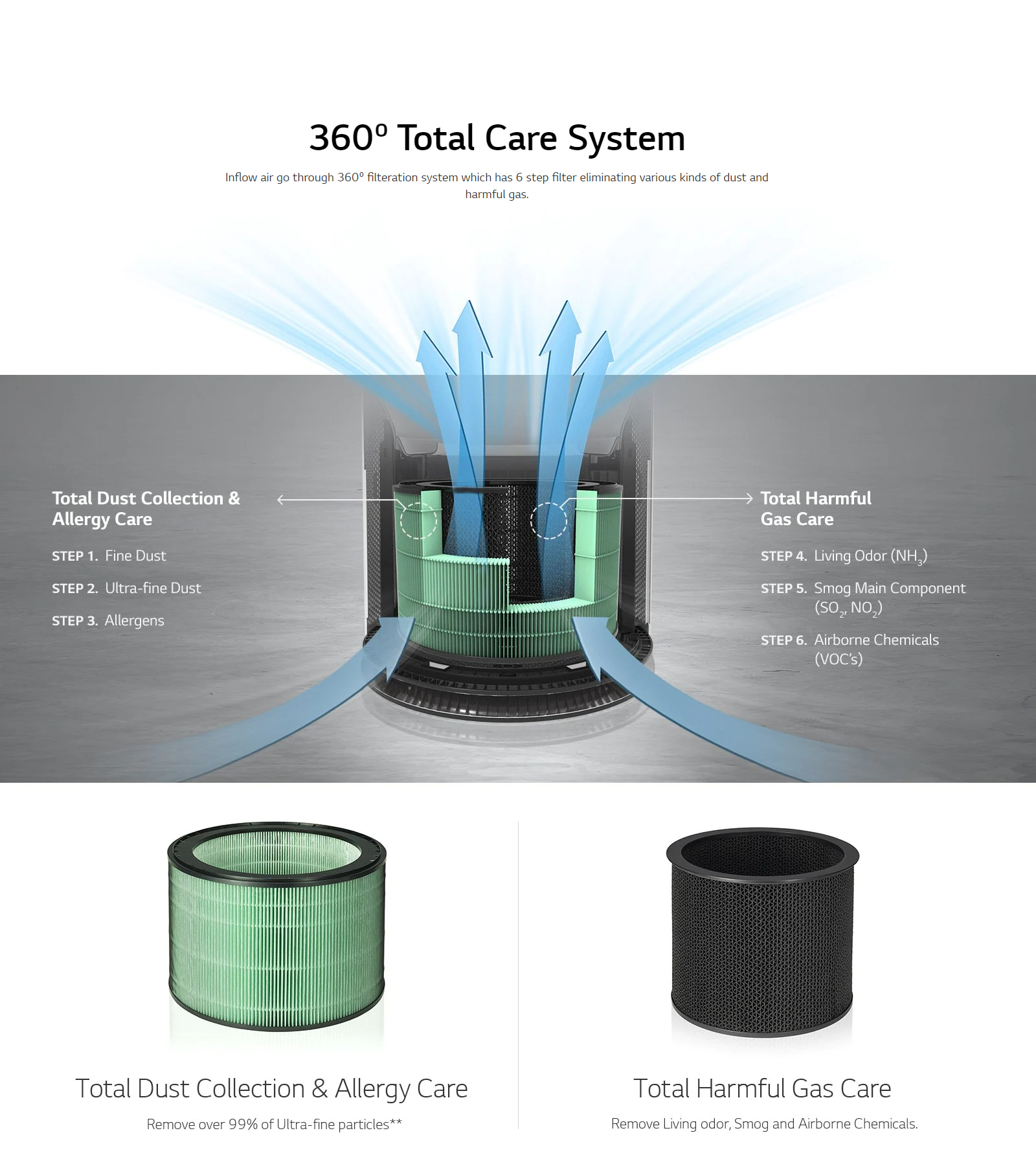 DIMENSIONS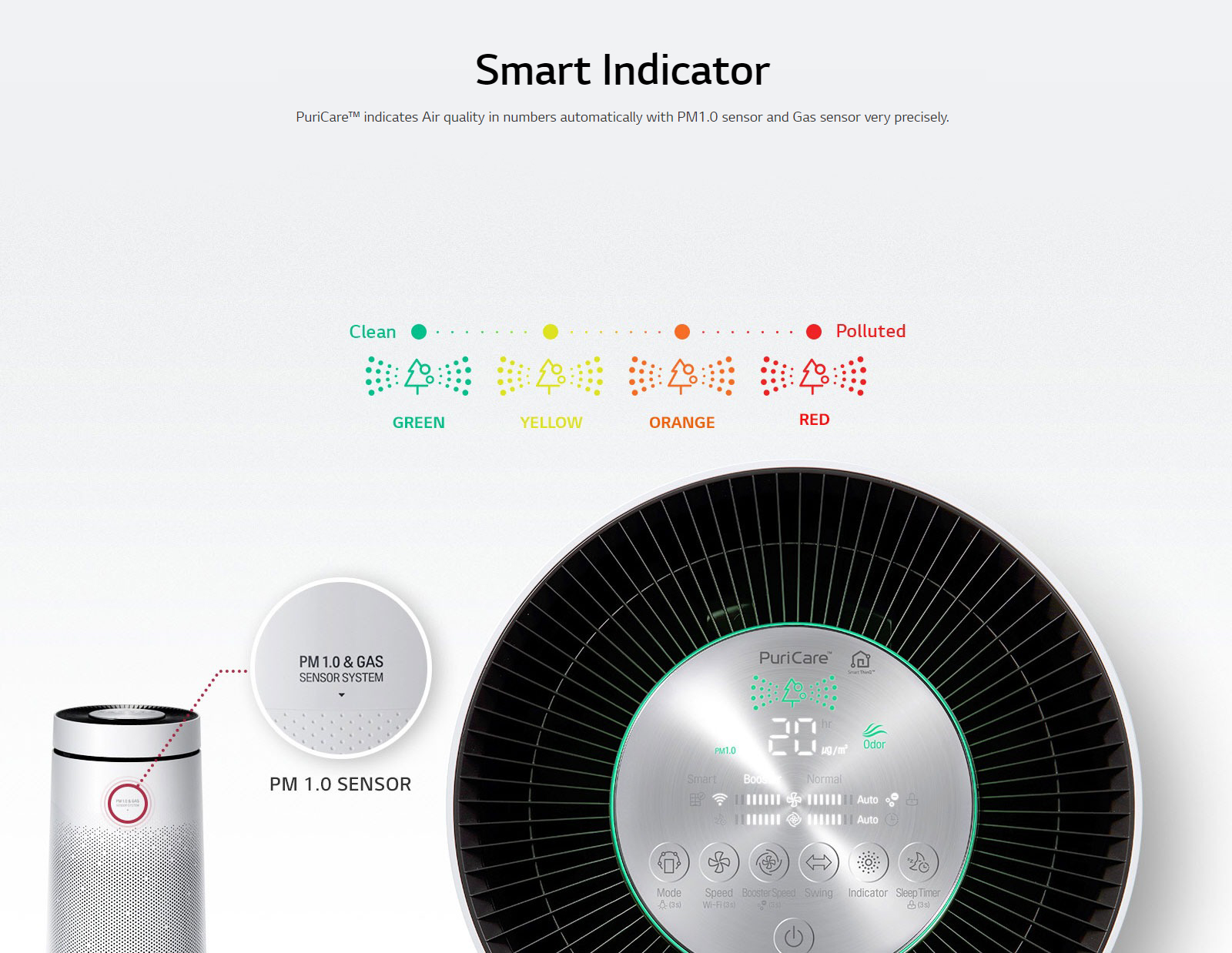 DIMENSIONS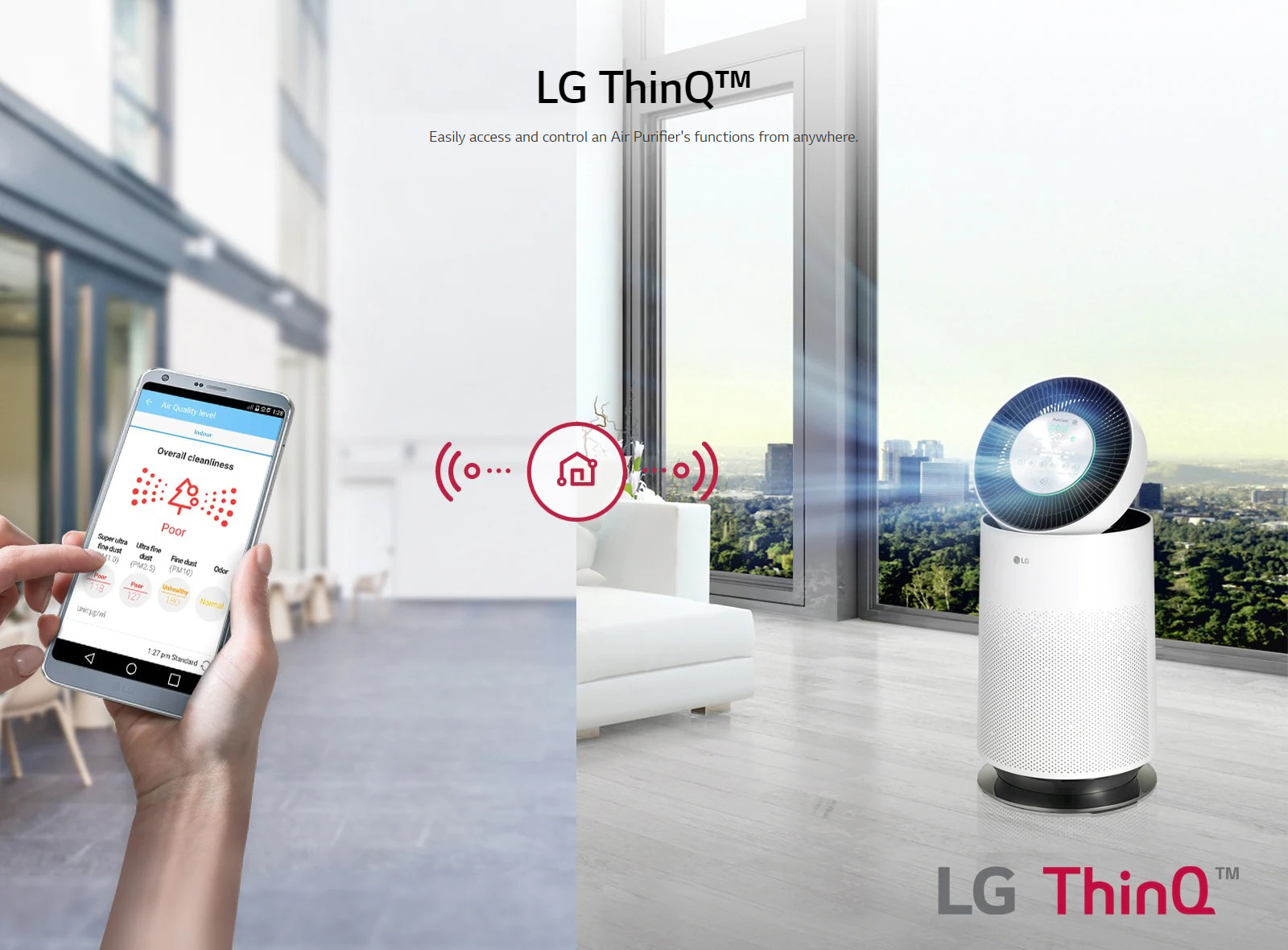 DIMENSIONS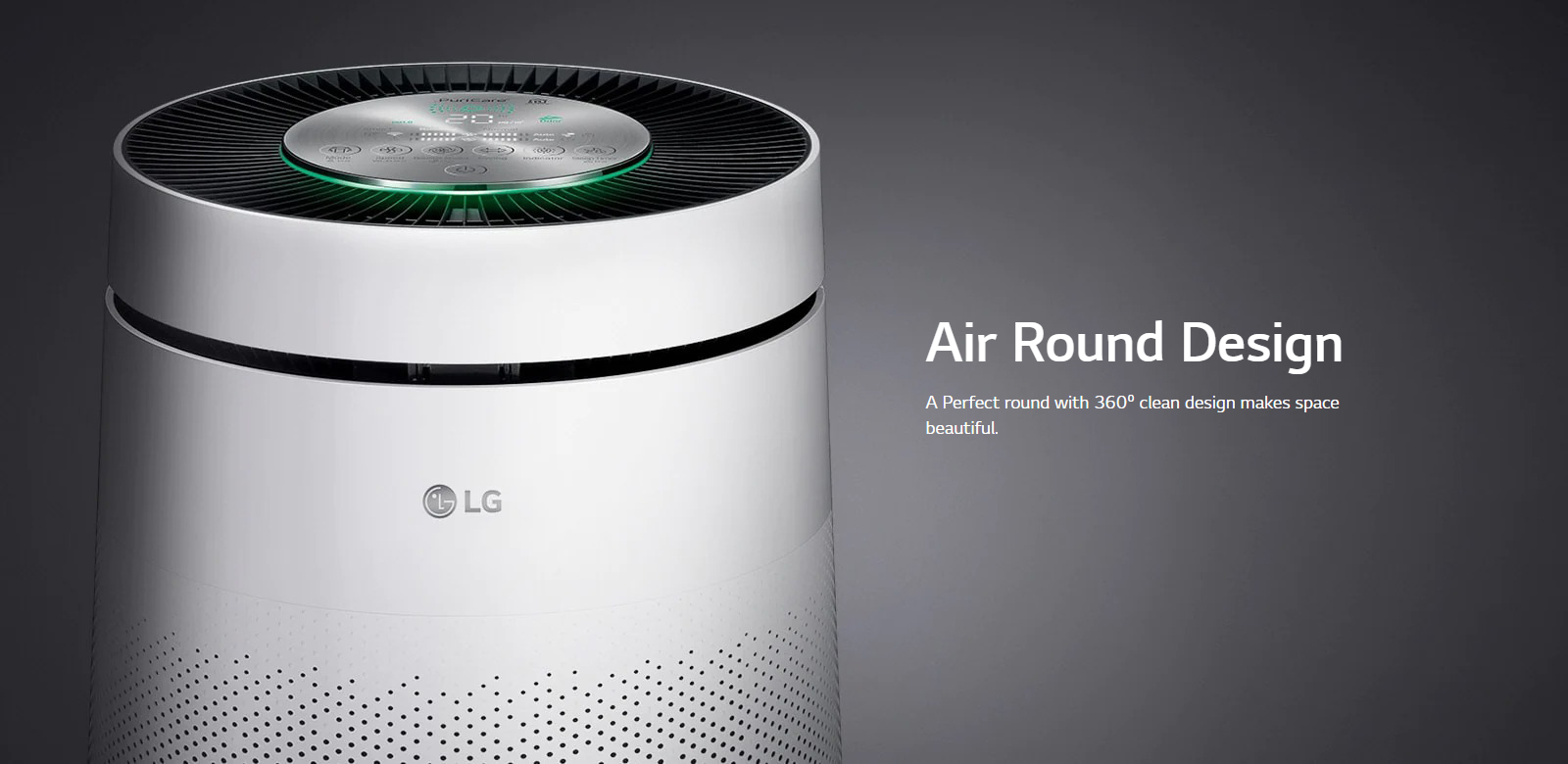 DIMENSIONS