Optimized for Wide Space
LG PuriCare™ Air Purifier cleans powerfully even in large spaces such as schools, offices, restaurants, hospitals and many other places.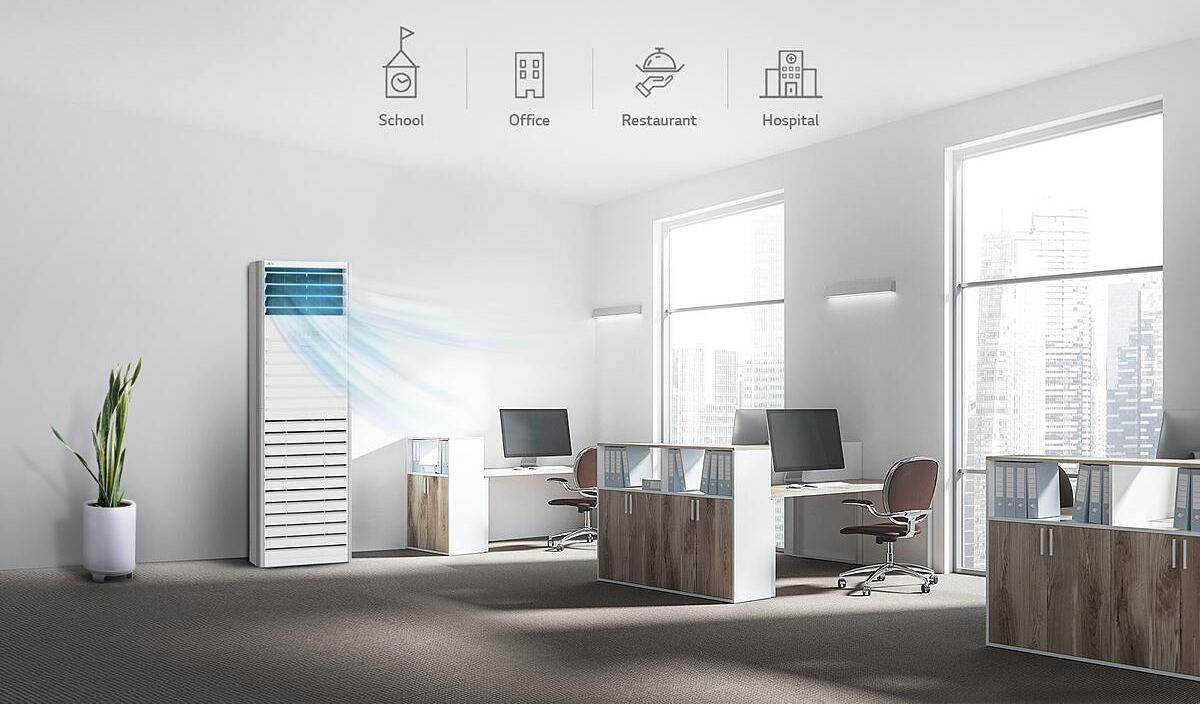 Direct Air Circulation
It is a system that directly sucks contaminated air to the bottom of the front and removes it with a large-capacity filter, and delivers clean air far to the front.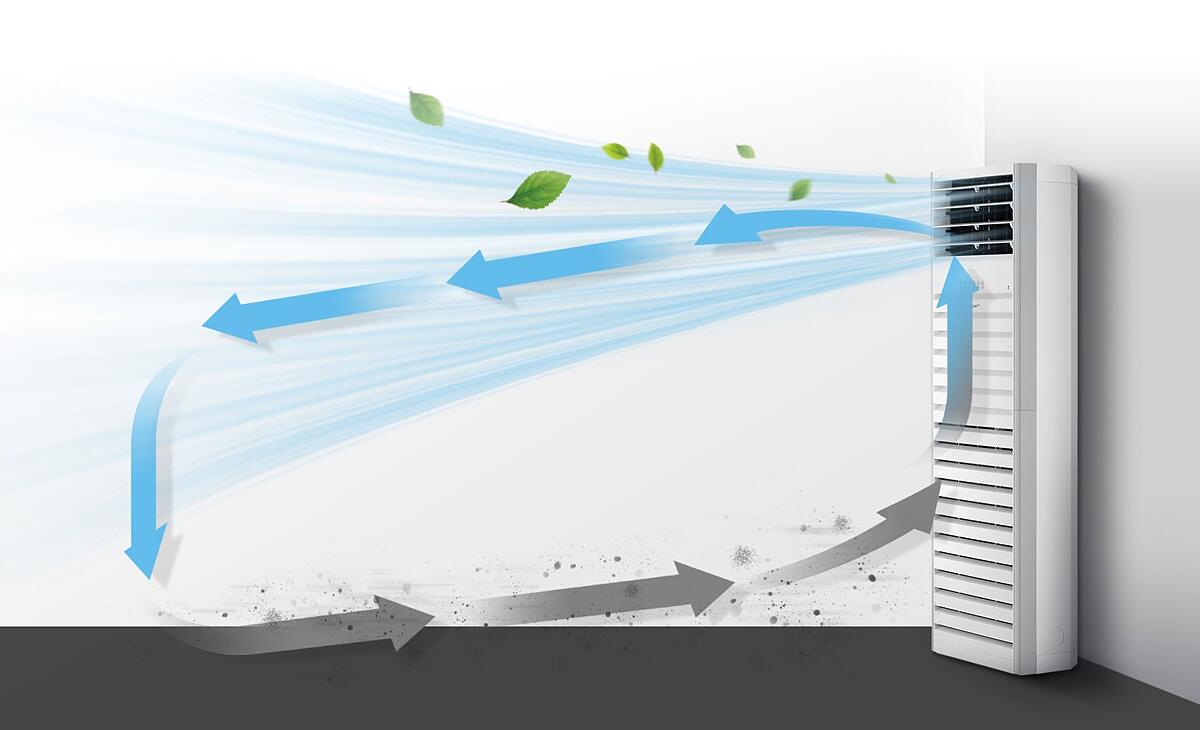 A Powerful Filtration System
Inflow air goes through multi-filter system which has 6 steps filter eliminating various kinds of 'dusts' and harmful 'gases'.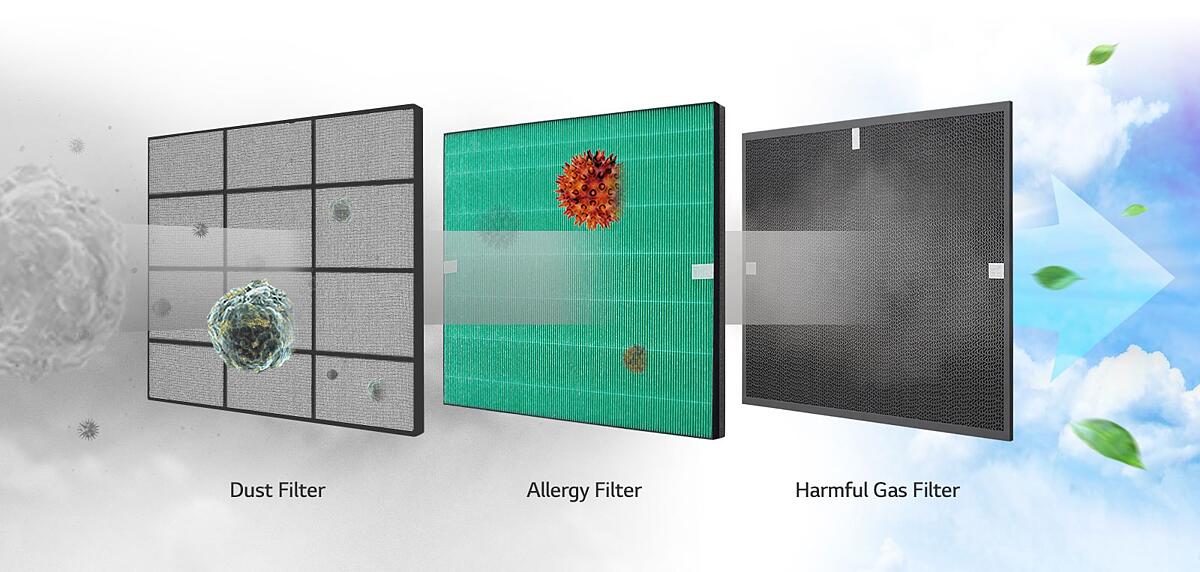 Remotely Control Your Air Freshness
Why wait to enjoy the comfort of cleaner, fresher air in large spaces when you can adjust key features of your LG Air Purifier with the ThinQ™ app.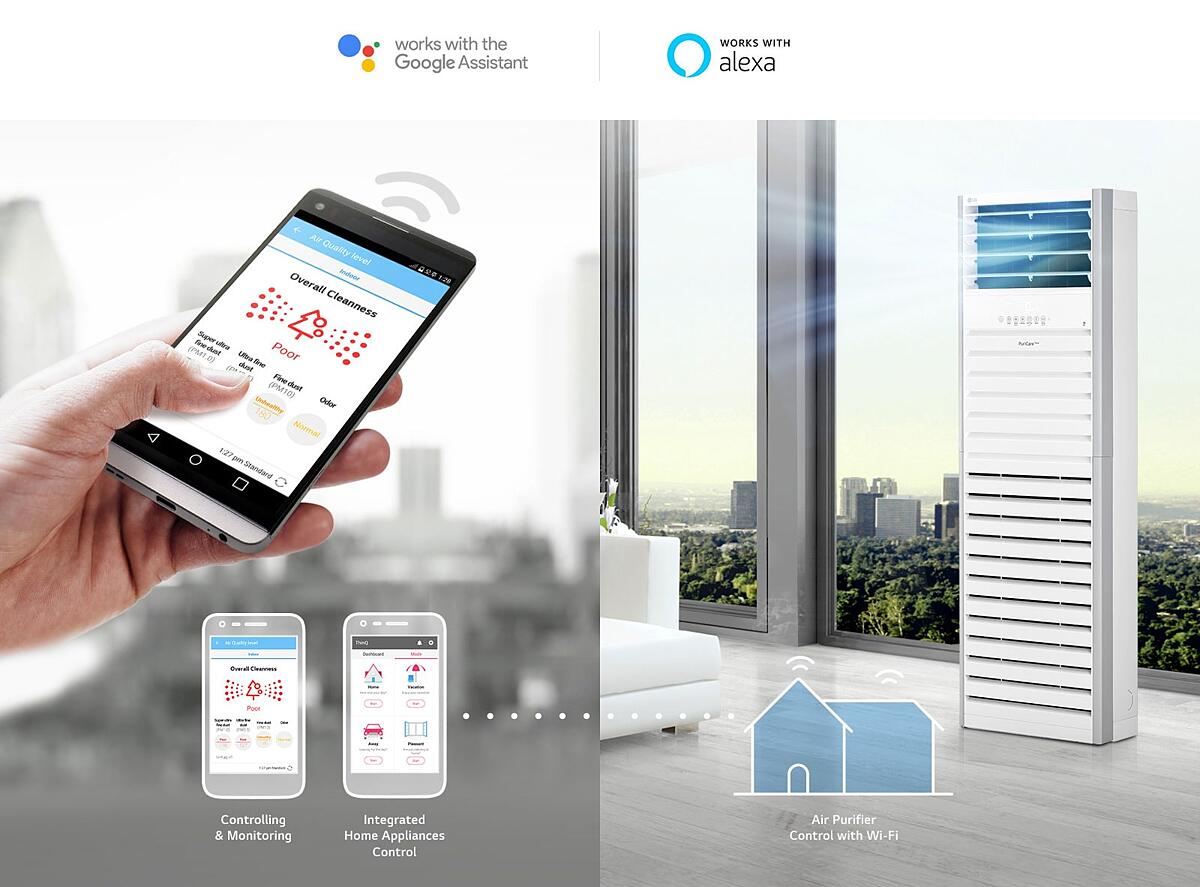 DIMENSIONS